Numatic Wet & Dry Vacuum Cleaners
Get the best of both worlds with these combo wet & dry vacuum cleaners. Order online from Astral Hygiene today.
---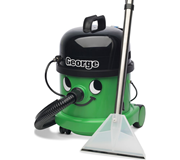 The Numatic George 3 in 1 Vacuum Cleaner is an all-in-one vacuum offering five cleaning options including dry or wet vacuuming, scrubbing & drying of hard floors, cleaning the carpets and upholstery. Powerful 1200W two stage motor and comprehensive KitA26A. Order online today.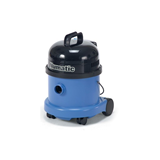 The Numatic WV370-2 is the smallest of our wet & dry (WV) vacuums with a powerful 1200W two stage motor. It comes with a safety float valve for wet use & big filters and disposable dust bags for dry use. Order online today.