Dry Foam Machines
Great dry foam cleaning machines from TASKI
Get your carpets clean and back in use in no time with these Dry Foam carpet cleaners from TASKI. With super quick drying times and the ability to cover large areas in a short space of time, see why the TASKI Swift 35 and the Diversey Dry Foam Carpet Care System may be right for you. 
---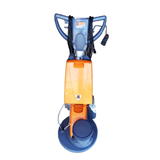 TASKI Diversey Dry Foam Carpet Care System enables a carpet dry time of under 25 minutes for interim cleaning, 35 minutes for near extraction level cleaning allows for a 90% downtime reduction, allowing for quicker operations and area turn-overs. This TASKI system can also easily be transformed into a hard floor machine, increasing versatility and productivity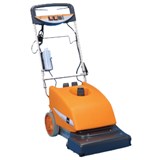 The TASKI® Swift 35 is dry foam carpet cleaning machine and has increased productivity Compared to the bonnet cleaning methods, the TASKI swift 35 machine is more than twice as productive. The machine is easy and comfortable to operate, even after prolonged use.