TASKI Accessories
Astral Hygiene is the leading supplier of Taski Cleaning Machines with the aim of giving best prices. Our TASKI range of Cleaning Machines are built to a high quality standard with features to give you the power, performance and convenience. The range is TASKI machines are for the use in industrial cleaning environments such as: Hotels & Leisure, Healthcare and Educational Premises and for Professional Contract Cleaning Operators and include the Swingo, Ergodisc, Aero, Procarpet, Vacumat Models. To Ensure you TASKI equipment runs correctly and smoothly, please find our range of TASKI accessories here. Please call us if your required TASKI accessories are not listed here.
---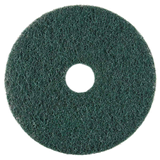 Astral Hygiene's Emerald Floor Pad is excellent for heavy-duty wet stripping. Removes surface coat, ground in dirt and scuff marks. Produced to give superior performance. Durable and tough for maximum stripping power. Removes the heaviest finish / dirt build-up. For use with machines operating at speeds of 150 to 750 rpm. 100% virgin polyester and/or 100% virgin nylon fibres. Open web construction. Pads are usable on both sides. Five pads per box. Emerald Pads - Stripping - Superior open web highly abrasive, tear resistant for increased efficiency Colour coded for easy identification.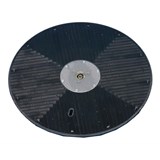 High Speed Multigrip pad drive for use with Taski Ergodisc Duo and the Ergodisc 400. 400RPM and 43cm is ideal for all light floor cleaning and buffing tasks. The ergodisc 400 is especially suited for spray cleaning and buffing. Low vibration, low noise level, soft start characteristic for comfortable use of machine. Large soft wheels, folding handle and removable additional weight make transport and storage simple and easy.