Washroom Cleaning Products
A wide range of solutions that kill a wide range of bacteria and freshen your washroom
Astral Hygiene have a large range of washroom disinfectants available as ready-to-use sprays or cost-saving concentrates. Check out our selection below and order online today.
---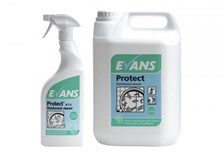 Evans Protect Disinfectant Cleaner 5ltr. Kills a wide range of bacteria. Passes BSEN 1276 BSEN 16777 and BSEN 14476. Leaves a clean fresh odour. Protect is also effective against enveloped viruses, including Coronavirus and helps to prevent cross-contamination.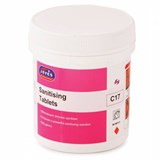 Jeyes Sanitising Chlorine Tablets dissolve to produce a powerful sterilising solution which kills germs including salmonella, E-Coli and MRSA. These powerful Chlorine based tablets are a safer alternative to liquid bleach as the chlorine tablets dissolve to produce a powerful sterilising solution. 180 tablets per tab. BS EN 1276 and BS EN 1650 Certified Products.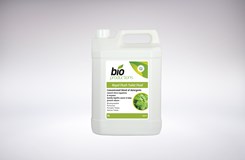 Formulated specially for all portable toilets and commodes, replacing formaldehyde based products..