PPE Fleeces
These work fleeces are great as a jacket or under a coverall
It's important to keep warm, particularly if you're working outdoors in the autumn or winter months. Our selection of great PPE fleeces are warm, thick and well-insulated, making them ideal to wear as an overcoat, or under a coverall.
---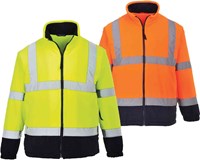 Hi Vis Fleece for those chilly winter days. Wind and pill resistant with breathable inner mesh lining.
Heavyweight double sided fleece with contrasting inner. One zip breast pocket and two side zip pockets and full length front zip.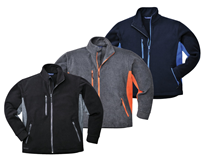 Smart stylish heavy weight fleece with contrast panel detail and three contrast zip pockets and full length zip fastening.