Covid-19 Protection Products
These products have been tested and are effective against a number of commonly occurring bacteria, yeast and viruses that are known to be highly transmissible and can result in infections and illnesses.  We have pulled all of these products together on one page to make navigation easy.
---
COVID 19 and it's impact on stock....
I am writing this blog, the first in a while on the 15th April, and we are at the peak of this virus as it ravages our country. Working in the hygiene sector, supplying vital items to front line care, care homes and members of the public has never been a more important job, and the way in which we are regarded has changed; the way in which people treat us; and the value which is placed upon us has all changed.
Everything has changed……..
Customers who used to treat us as a small insignificant transactional relationship are now stopping to thank us for the work we are doing, they value the formerly insignificant things we delivered in to their work places.
Having a well-connected, well educated and informed hygiene supplier today has become one of the most important things you can have.  We have remained open during this pandemic, and it has not been easy for anyone who works here at Astral Hygiene. We've had to reassure scared and anxious people, we have had to deal with angry customers who can't get what they need, we've had members of the public who have never shopped with us before being rude to our team members…. It's been hard for us as it has been hard for everyone.
Over the last few weeks we have had waves of demand put upon us, our stocks of everything were absolutely ransacked…first came hand sanitisers…. then came toilet rolls…. then gloves, aprons, goggles, overshoes, then hand sanitisers again.  We have been overrun at times with people waiting at our window tapping their watches because we have locked down the building, we have had the phones ringing all day everyday when there is just a single person in the office – the caller asks the same thing hopefully "do you have hand sanitiser?".
The scammers and opportunists are circling us like sharks, trying to obtain the hand sanitiser to re-sell – which we never allow, and will go to great lengths to check the people who are claiming to have doctors surgeries and dental surgeries – are actually practicing medics – this usually always ends up with confrontation – which we hate but are ready for battle to protect the people we need to protect – the most vulnerable.  We feel we are doing our absolute best for everyone who contacts us and we are trying …like our suppliers with all our might and every bit of resolve and determination to get supplies to the end user. So here is an update on our stock levels.
With regard to hand sanitisers, we usually get our sanitisers from two separate suppliers. I must say that during this pandemic we have been approached multiple times by new suppliers asking us to do business with them – they can supply hand sanitiser. We don't ever just engage a new supplier, quality control, licencing, testing and relationships must be built before we engage a new supplier. Bringing a new supplier in now would not be good reputation management for us.
The first hand sanitiser supplier is Gojo Purell who supply all of the NHS and all of the medical bodies around the UK, this means that we are a recognised partner distributor, but at the current time and in the current climate we are not a priority. Purell are prioritising NHS and all healthcare over distributors like ourselves, which we wholeheartedly agree with.
We are expecting a shipment of Purell in a limited size range, most of which has been reserved for customers; however some will be released on our website on a first come first serve basis. As we receive more stock from Purell we will be allocate this stock to customers who have reserved and any extra will be going on our website. To get website updates I would recommend liking our Facebook page follow us on Instagram and Twitter to get the heads up on stock which will be going up for sale.    I've hyperlinked our pages so just click on the link and click like or follow.
Because Purell is prioritised in the NHS, and will be for the coming months, we are more reliant on an alternative supplier for a 73% alcohol hand gel. At the current time they supply chain for this product has faced unprecedented challenges. There was a shortage of Alcohol three weeks ago, and with the resolve and determination they have managed to find alternative suppliers of alcohol to use as a raw ingredient of the formulation of this hand gel. As the virus has taken hold and more individuals or self isolating this is directly affected the manufacturing of this hand gel.
Particularly the challenge we currently face is having enough people to manufacture the product; so it's having enough bodies on the manufacturing line to run it safely – that's the challenge. Our supplier is exercising a great deal of due diligence in the decision making process of when it is safe to manufacture and they put all distributors on a quota so that they can manufacture safely & thoroughly to the standard which we have all become accustomed to.
This is something to be admired and appreciated and grateful for. All manufacturers are working very hard to bring the product to us and our sister organisations so we can bring it to you. I would beware of those hand sanitisers with less than 60% alcohol,  because 60% alcohol is what is required to kill viruses and bacteria. There are hand gels out there being sold in leading High Street stores with less than 60% alcohol. I would also be aware of brands which say it's ingredients operate in line with BS EN 1276 and the like; because operating in line with does not necessarily mean that it is as effective as an accredited product that carries the BS EN 1276 badge/accreditation – it is merely a claim (this happens a lot in the chemical industry!). Brands that say they operate in line with are effectively saying they are not BS EN 1276 accredited.  This product is BS EN 1276 which is proven to kill bacteria on a hard surface and is also BS EN 1500 which is a specific test for hand gel bacteria kill rate.
Only buy it from a reputable distributor who can provide safety datasheets and relevant credible information about to the product. Golden rule alcohol content over 60% is an absolute must.  The current situation with our hand sanitiser is this; we have a batch which is currently being manufactured; we have ordered our quota and we will get it as soon as it's ready. It is coming in 5 litres, and individuals will be limited to 4 each – healthcare can have as many as they like – they must provide evidence that they are practicing.  I cannot give you any further information, as I don't have any more information. I'm expecting it very soon, hopefully within the week, but in this climate at this time there is no guarantees.
Aprons, gloves, PPE, overshoes, masks etc. we can no longer get any of this and the lead times in terms of the coming into the UK and us being able to put it back on our website and bring it to our end users will be at least June 2020. This is due to the high demand a great deal of supplies being diverted to first-line services; and many are stockpiling these goods in preparation for the Pandemic.
Antibacterial wipes which carry an accreditation are the same, the supply chain has been absolutely ransacked so there are none left in the UK.  We are expecting domestic toilet roll in next week, and this is available by the case of 40 rolls.
Our suppliers are working very hard and are runing the manufacturing line for 5ltrs of key chemicals which we jointly deem as being very important in the fight against COVID-19. These chemicals are suitable for domestic environments, care homes, hospitals, & doctors – because they all carry the accreditation BS EN 1276 which is a bacteria kill rate on a hard surface within 30 seconds for all of these products.
Most reputable distributors/manufacturers will tell you that COVID 19 is the new virus and one that has been not released to commercial labs to test. Therefore anybody who is claiming  that their product will categorically kill COVID-19 is not being honest – because there is no way to know.
We are advising that the products that we are recommending that have likely efficacy against COVID 19 would be Selgiene Extreme,  Kitchen Cleaner, Pink Pearl, and White Bactericidal Food Grade Soap.  We are giving this advice because the WHO recommend washing your hands for 20 seconds with any soap – it does not need to be a bactericidal soap.
We have also advising that we believe that Selgiene Extreme,  and Kitchen Cleaner have a likely efficacy against COVID 19 because it carries the BS EN 1276 accreditation which means it has a bacteria kill rate within 30 seconds including a kill rate of MRSA and E. Coli.  Selden extreme is also proven to kill Nora Virus, HIV and AIDS in a laboratory environment.
COVID 19 sits in the coronavirus family, so does the cold and so does the flu and Kitchen Cleaner kills to a BS EN 1276 standard and Selgiene Extreme kills to a BS EN 1276, 13704, 1650,14476 & 14675 standards – so these are the big boys.  Our microbiology team believe this is a informed assumption to make that both of these chemicals have a likely efficacy against COVID 19.  The soaps are trying to dissolve the fat which helps the virus stick to your skin either of these will be successful.  I am always saying speak to the experts, talk to us, ask us questions never has been more important we are here to support, reassure, and to supply for the duration.
What's in your fog?
Over the past six months or so I have been approached mainly over the phone especially in the early days of the pandemic by people who are claiming to be Fogging specialists. I'm using the term "Fogging Specialists" very loosely, as these people were phoning me to claim that they were "Fogging Specialists" and then they asked me what chemical they should be putting through their Fogging Machines.
After these phone calls I was always really perplexed as to why somebody was claiming to be a Fogging Specialist but didn't know the chemical to put through the machine that they were a specialist in? I thought this was a real oxymoron and it led me to believe that these "Fogging Specialists" weren't really specialists at all but we're just trying to capitalise on the publics' fear and the opportunity that the pandemic was presenting to them.
At the start of the pandemic fogging as far as I was concerned as a seasoned cleaning and hygiene professional was something that was done in foreign countries to primarily get rid of flying pests, not for disinfection of services at the onset of a virus.
I've never claimed to be is an expert in anything that I don't know enough about, and that is the approach I took with these "Fogging Specialists"; I told them I didn't know enough about it, that as far as I was aware the chemicals that we stock were not suitable for Fogging. I took this approach because I didn't know enough about the overall fogging proposition and I needed to protect Astral Hygiene's reputation; there was no way that I was going to guess that Fogging would work!
I was also concerned about the efficacy of fogging.  Is it appropriate to be spraying the chemical and saying to your customer yes this chemical is suitable for fogging; yes this chemical will kill bacteria; yes this chemical will kill the virus…… when in fact the chemical might be absolutely ineffective when delivered by fogging, it may be in absolutely toxic; and may actually be harmful.
This thought process and my experiences during the beginning of the pandemic led me to believe that there were so many charlatans out there trying to capitalise on the publics' fear of the virus and the business owners fear that they were going to go under if they didn't comply with the cleaning recommendations which were yet to be published by the government and organising bodies. This  left me ashamed of my colleagues within the cleaning and hygiene sector and how they were completely and utterly taking advantage of people who were simply afraid.  I was determined to find a better, validated way of fogging… or not get involved at all.
What's Astrals' stance?
Many of my personal local customers came to meet to discuss the principle of fogging, and I said to each and everyone of them at the beginning of this pandemic that to my knowledge fogging had not been validated, it had not been clinically researched within our sector for viral containment and bacteria reduction. Until I saw a supplier who is able to evidence to me that fogging was achieving a bacterial and viral reduction I would not be getting behind the fogging principle and would not be selling it as an infection control measure.
This was my stance, because I needed to make sure that I was protecting my own personal reputation and the reputation of Astral Hygiene.  At Astral Hygiene we do everything right or not at all, we give good scientific based advice, that is grounded in research and evidence; we never just guess that that product will be okay for whatever purpose.
Soon enough the "Fogging Specialists" stopped calling… fast forward a few months and the landscape has dramatically changed, and we now have loads of fogging chemicals on the market, and loads of fogging machines to choose from.
So this is when it starts to get even more complex.  We no longer have the pretenders to deal with, we are now dealing with professionals who clean premises day in day out, fogging establishments with blind faith that their distributor has sold them the right product – that is not only effective, but also safe.  Anybody who is saying that any chemical/fog will provide protection for X amount of hours or days is either ill informed or lying to you.  When you bring contamination in to an environment, it doesn't matter what that environment has been cleaned with, it is contaminated as soon as that contamination is brought in.
I have spoken to people who have been using fogging as an infection control measure within their establishment and they are wheezing, have a sore throat, and this maybe because, the chemical that they are using to fog is entirely unsuitable, and it might be appropriate to say to go so far as to say it is toxic?
So the question I'm asking is if you are fogging do you know the chemical you were spraying around your establishment or having sprayed around your establishment is 100% safe for the people moving around? This for me is a huge issue, it has huge health and safety implications, and it has huge legal implications for anybody who is trusting someone to fog your premises.
I have even gone as far as looking at the European Chemicals Agency (EHCA) website, to see what all the scientists opinions are on these chemicals that are being sprayed so liberally around all of our UK premises.  What I've found  does not make me feel satisfied that the chemicals being used nationally across the UK for fogging will keep everybody safe; it may be that these chemicals are keeping everybody the opposite of safe; making everybody feel more unwell..
So what is the alternative?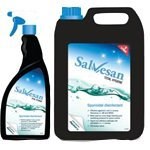 A better, clinically tested way......
Astral Hygiene engaged with a supplier who supply a chemical that is totally safe for fogging. It is listed on the EHCA's website as being safe it has the accreditation is that everybody is looking for BS EN 1276 – bactericidal food safe (so non-toxic), BS EN 14476 – viricidal so will kill all of the usual viruses including coronaviruses. These claims are no different than all of the all of the other chemicals out there which people are recommending; so why did we choose this one?
The chemical that I'm talking about is a chemical called Salvesan and it's basically got very few ingredients.  The ingredient that is the most important is Hypochlorous Acid which is been approved by the EHCA.   This main ingredient Hypochlorous Acid and is present in our bodies so it has been designed by mother nature and harnessed by our scientists.  This product is 100% natural, non toxic and entirely compostable.
Hypochlorous Acid is produced by our bodies; in our white blood cells to tackle infection or a pathogen.  The white blood cells are produced by our immune system and they multiply to go and find that infection; once the infection has been located  the white blood cells then produce hypochlorous acid.
The manufacturer and Astral Hygiene are working absolutely in partnership to make sure that our customers know that this product is 100% safe for fogging. The manufacture has evidenced to Astral Hygiene that Salvesan actually works! Astral Hygiene and the manufacture are working together to actually engage in clinical trials of this product when passed through a fogger so we are validating each fogger that we are recommending it to be used for.
These clinical trials involve taking particular Fogging machines along to a customer premises, swabbing certain earmarked areas; labelling it; fogging that room for a specified amount of time (different time intervals)  so that we can really get an idea of how long the fog needs to be present in the room to actually reduce the viral and bacterial load per square centimetre. When the fogging is complete we swap the area again and both sets of swaps get sent to the lab to be tested.  What were looking to see is whether or not first swab has a higher amount of bacteria and virus then the second swab.  Are these results significant enough for us to say this fog works.  So for example a significant reduction would be 27,000,000 bugs (bacteria and virus) per square centimetre to 470 per centimetre – that is a significant reduction.
This approach allows me to categorically say to my customers both locally and nationally the yes Salvesan works in this fogging machine absolutely. Astral Hygiene had a clinical trial so we know for definite that this product works. These are the lengths that we at Astral Hygiene will go to to make sure that we are giving sound clinical clinical evidence advice to everybody we speak to.
We have also checked our product on the EHCA Website.
Is your supplier doing the same?
The purpose of this blog is to let you know that we have a running a clinical trial and that the results of the clinical trials are telling us our fogging chemical is safe, effective and can be used in multiple areas and you can actually stand in the room and breathe in the fog without any PPE on at all.
But it's also a warning, please make sure get your supplier or your cleaner are using a chemical that has been clinically tested as being safe and effective, make sure it's absolutely non-toxic, have a look at the main ingredient on it. You can google EHCA opinions and put the chemical Name, you'll get a big document but it will help you to decide if that chemical is safe.
The material safety data sheet will not help you to decide whether or not that chemical is safe to fog. This is due to the fact that the material safety data sheet is more than likely not been updated since everybody started fogging everything, and even those chemicals I have the excalamation point as a hazard warning, are potentially not okay to be fogging rooms with.
The exclamation point hazard warning and any material safety data sheet basically says that this chemical is an irritant; it is going to irritate you if you get it in your eyes; irritate you if you get it on your skin what is it going do if it gets in your lungs? Irritate them at the very least, what about asthmatics?
Now is the time as a business owner, to put your trust in an informed and well versed supplier which potentially do not include the big names.  Now is the time as an employer to educate yourself and make sure you are taking care of yourself and your customers.  Google your main ingredient, and think if I need to wear PPE while I'm using this fogging machine, do people entering the room in six hours or however long need PPE?  Just because you can't see it, doesn't mean it is safe.
As always if you have any questions or would like to discuss this with me further you can get me at Astral Hygiene HQ.
Stay safe, stay indoors, protect yourself, our NHS, our care workers and everyone around you.
Anna
Diciphering the detail - what do I actually need to ready my premises to open again?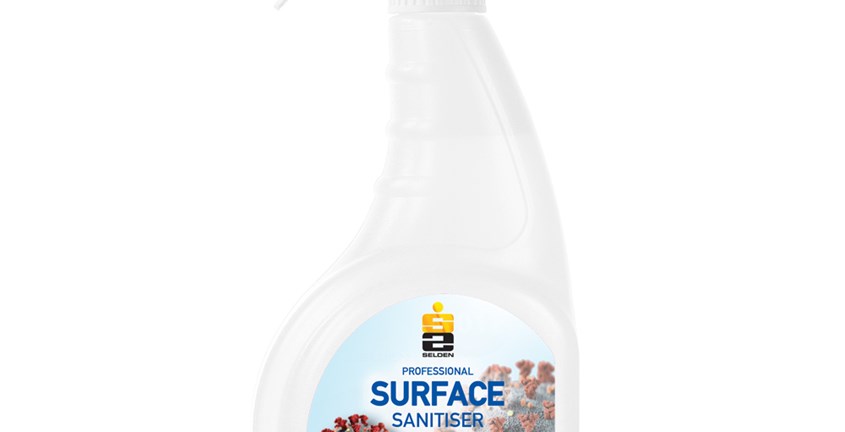 There have been a lot of protocol documents and guidance documents thrust under my nose recently by the accounts/customers that I personally manage. A lot of the language within these documents is overly complex, sometimes contradictory, I'm just a bit too much for anybody to digest. I currently have open on my desktop 'Cleaning protocols for self catering properties and short-term let in the context of COVID-19'; This document is 20 pages long, and is trying to distinguish the difference between cleaning and disinfecting, it gives a lot of European Standard numbers but fails to explain what is European standard numbers actually mean to the man on the street.
In my opinion this document is only thinking about the hygiene implications, when actually the reader is thinking about how these protocols are going to make my customer feel; if I follow these cleaning regimes am I going to manage to open on time; in my short term let am I going to turn this around to get the property ready for the next person?  These are all questions that this document fails to answer.  I would say a common thread of all these protocol documents and guidance documents is that it's not written for the reader; it's just a set of rules and regulations and I think the approach needs to be a bit softer, a bit more helpful, giving the reader a good steer as to what they need to do, what products they need to procure, and to get the premises ready for opening/for the next let.
In this weeks' blog I am going to attempt to put some clarification around this very murky set of documents, and I would hope to clarify a few simple things which will make your life as a business owner easier. This weeks' blog is not about ripping apart somebody else's document, it's about enhancement of the document to make everything clear, easily understandable and to point you in the direction of some good quality products which will make your life easier.
So lets jump right in!
These documents are all introduced in the same way, putting the responsibility of every self-catering, short-term rental operator, pub landlord, restaurateur that they have a public health responsibility to ensure the accommodation, restaurant or pub is clean; and that any potential virus is removed to the best of their ability to prevent any spread.
The documents go on to talk about the duty of care to customers and to staff, and it talks about retraining and procurement of the right equipment to make sure that everybody can do the job affectively.
I wanted to start this blog by talking about something that none of the guidelines are mentioning, and it's critical in terms of how you as a business owner have but has built your business. Your business is built on a brand that you have put your blood sweat and tears into and with regard to the majority of businesses that are successful, empathy is at the core of your business.
All successful businesses think about what the customer needs; what they want; how are certain set of behaviours will make them feel, and within all of these rules and regulations how the customer is feeling hasn't been addressed. Neither has how these protocols and rules and regulations will make your staff feel, because during my early career I learned that your people determine the success of your business; People Make Performance. So it is important to make sure that your people/staff are comfortable it is equally important to make sure your customers are happy and comfortable.
Writing this document I had to think about where do we tow the line?  How important is the screen at your reception bar etc?  Will the screen make your people and your customers feel safer? Will it make them feel less than relaxed? Will your people feel exposed without a screen? So which provisions do we put in place, to make people safer which in turn might make people feel uneasy; or do we put provisions in; or do we go down the route of everybody feeling normal and then some people feel at risk? It is a tight rope! And it's one that as a business who has built your brand on empathy, you need to think really carefully about what your customer wants? What do they want to see? What do you need to put in place to make them feel safe? Equally your staff; what do they need to feel safe what will they think is excessive? This all has to be considered alongside the guidelines, because if your customers don't feel secure or relaxed you haven't got a business.
So I'm aware I'm talking quite high-level here so I'm going to get into some specific examples. A Bar owner recently asked me to come along to see them, and they said that they were looking to procure some PPE to help their staff feel comfortable in terms of coming back to work. The bar owner was asking me to quote him for three ply surgical masks; facial visors; distance tape; nitrile gloves; stickers for the floor – stay 2m away.  I sat there and listen to the bar owner and all I can think of is that somebody had put the fear of god into him because he was so afraid to open, and so afraid to offend, and so afraid to make his staff dissatisfied that this was his plan! I asked them some questions in terms of when you open your bar how do you want your customers to feel? And he responded and said you wanted them to feel safe, but relaxed, relax enough to stay and have a good few drinks and allow him to put some money in his till; that had not had any money on it for a long long time. I then asked him if he thought that somebody handed over a pint of beer to him and they had half of their face covered in a mask and peering at them through a visor, shoving a pint of beer as far over the bar as possible with hands clad in gloves how that would allow the customer to feel relaxed? His response was No!
Another customer I went to see recently was talking about their intentions to put up perspex screens around there till area, and there was an internal debate as to whether not they should have a hole in the screen to be passing through drinks.  One member of the team thought that there should be no hole because that would leave the staff exposed and another thought there should be a hole, so that it was easier to pass through drinks. My comments on this was that nobody is talking about the microbiology of this virus and we know that Covid can last 2 to 3 days on plastics. Therefore if you are passing glasses of drinks, taking money etc you are potentially passing the virus back and forth unwittingly.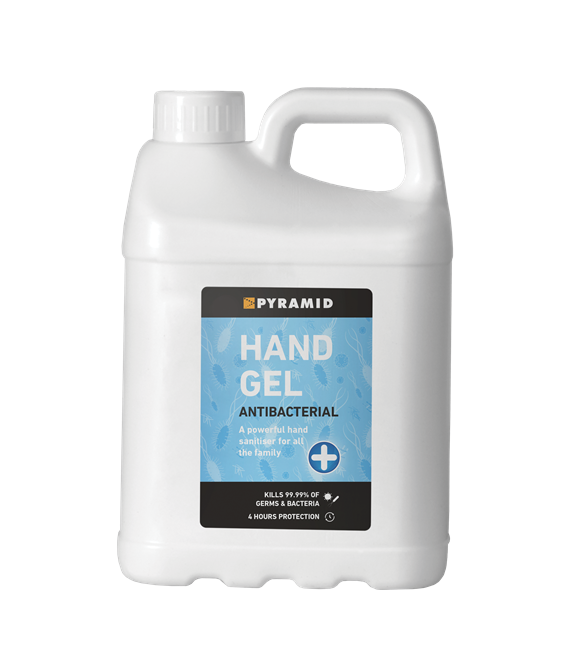 This is a problem which we are trying to address here at Astral, by selling and encouraging everyone to use an antibacterial hand gel which leaves a barrier behind which is very effective at killing bacteria and viruses within 30 seconds.  If all establishments like this were using this gel rather than an alcohol hand gel it would be in fact very difficult to pick up the virus in a public place.  Now don't get me wrong, the alchohol gel is very effective in other situations, but in places where things are constantly being passed back wards and forwards the added protection of the antibacterial gel is absolutely great for these environments.
We must also acknowledge that our population is split in to numerous perspectives about the dangers of Covid, all of which must be accepted and empathised with as a business owner. Some people are much more relaxed about the whole pandemic (here I'm talking about how people go about their daily lives) and some people are much more fearful and anxious about the prospect of getting it. I think it is a fair assumption that it will be the more relaxed cross section of the population that come to stay in your let, or come for a meal out or a few drinks, certainly in the first instance.
That being said they will want to see that you and your people are taking care to protect their safety.  They will want to see regular table wiping with the right chemicals.  Hand sanitiser readily available and social distancing being observed.
Within the guidelines all self catering, hoteliers, pubs and restaurants are being advised to procure a virucidal chemical to clean, disinfect and sanitise.  Astral Hygiene have several which carry the nominated accreditation EN 14476 and EN 14475. Virucidal Sprays carrying EN 14476 and EN 14475, have been tested on viruses similar to SARS-CoV-2, such as the SARS Virus, MERS, HIV Virus etc.   You should also consider using a BS EN 1276 chemical such as the new Alcohol Professional surface sanitiser.  The virucidal sprays we carry include Selgiene Extreme available in both 750ml's and 5lts, or Safezone which also carries the accrediations, available in 750ml and 5ltr.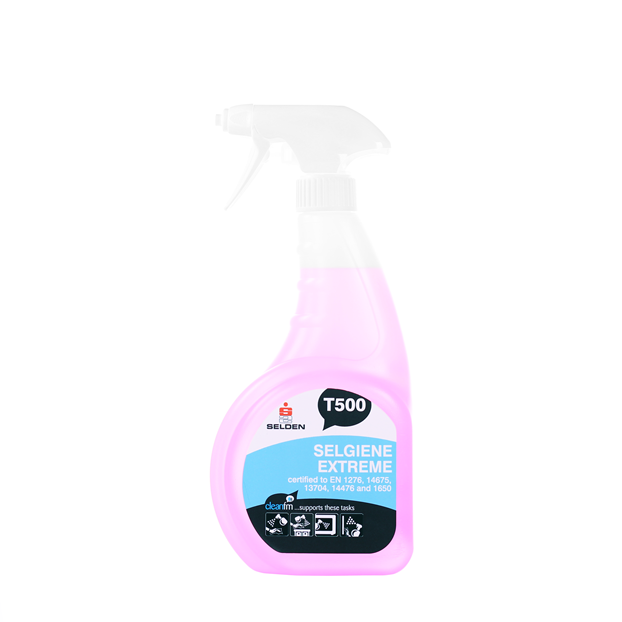 These products should keep you within your guidelines for Virucidal Sprays.  With regard to the Sodium hypochlorite recommendation, this is commonly referred to as bleach.  We provide liquid bleach and bleach tablets,    which will kill bacteria and viruses.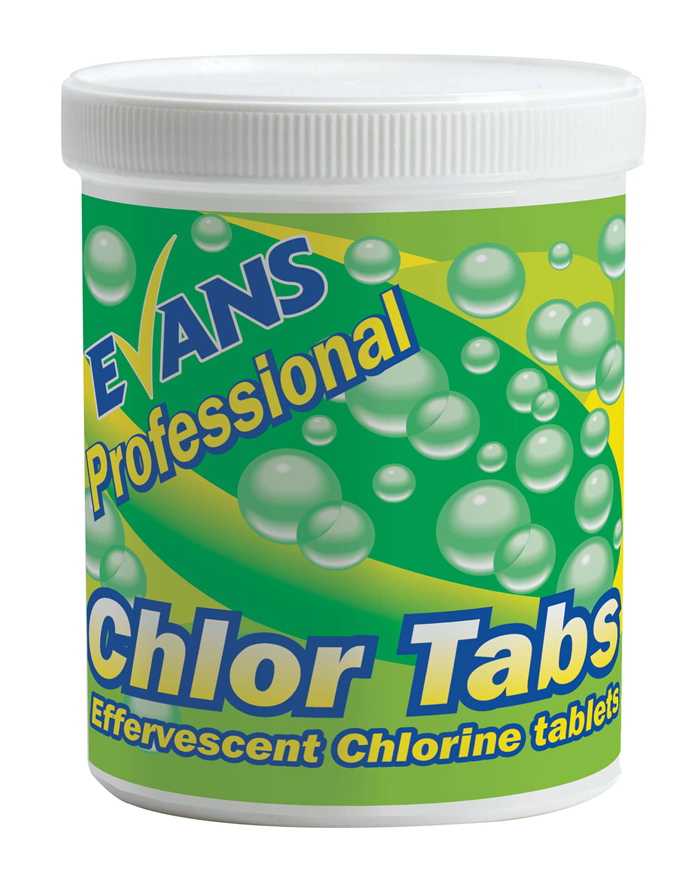 Bleach is highly effective in combating most of the pathogens that cause diseases with 99.9%
germ kill. The latest advice from the World Health Organisation (WHO) is to use diluted
Sodium Hypochlorite (bleach) at 0.5% as the recommended solution for disinfection of
frequently touched surfaces in homes and healthcare facilities – especially those housing
patients with suspected or confirmed cases of SARS-CoV-2 infection.   All bleach products contain between 0.5% and 4.5% Sodium Hypochlorite and given the structural similarities of the COVID-19 virus to the Coronavirus strains tested previously (SARS-CoV, MERS-CoV, Human Coronavirus), and based on the evidence available to us, bleach is assumed to be effective against the new strain.
The guidance document also goes on to tell the reader that Supermarket products do not kill 99.999% of germs, and they also don't comply with BS EN 1276, which is really important in helping you to manage infection control – so a good BS EN 1276 product should be in everybodies kitchen! Ours is definitely superior, killing 99.999% of germs in 30 seconds – which is the quickest around.  Get it by clicking here. Available in both 750ml's and 5ltrs, this Kitchen Cleaner is a definite favourite of mine!
I definitely found the guidance document to be overly cumbersome, so I thought it would be useful to publish this weeks blog and clearly sign post you to some good quality chemicals that meet all of the accreditations the guidance document is talking about effectively taking all of the leg work out of it for you.
Thanks for reading, and all the very best for opening when the time comes…..