Entrance Protection
We supply entrance mats for most workplaces, Comprehensive Range of Entrance Protection Mats and hard wearing floor mats From Astral Hygiene Cleaning Supplies.
---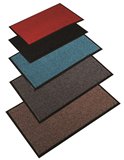 High luxury pile finish on a flexible backing. Stops dirt at the door and holds moisture too. 2'x3' (60x90cm) More Sizes Available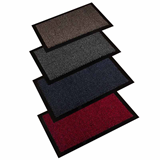 Available in 4 colours to complement any entrance decor.2 x 3 (60 x 90) More Sizes Available.
Ideal for gritting driveways, steps, entrances, car parks, roads, gardens, around car tyres for extra grip or anywhere needing removal of ice or snow.