Urinal Cakes
Industrial Urinal Cakes and Toilet Blocks for busy washrooms and toilet facilities
Our industrial grade urinal cakes and toilet blocks are essential for keeping busy washrooms and toilet facilities clean and fresh. View our products below.
---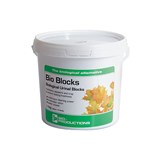 Bio Blocks, available as a Toss Block or contained within a screen. The original Toss Blocks, these urinal blocks contain special bacterial cultures that clean and deodorise urinal traps and pipes while enabling great savings of water to be made.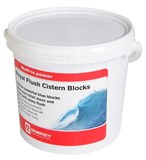 Royal Flush Cistern Blocks - Releases enzymes every time you flush! Buy Online Today for Fast UK Mainland Delivery. Clean, deodorise and freshen the toilet bowl with each flush. Long lasting blue colour with added bactericide and water softening agents to help reduce lime-scale deposits. Lightly fragranced for optimum benefit.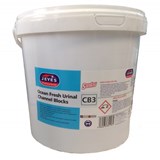 Jeyes Sanilav Channel water-soluble, biodegradable urinal blocks which will not block outlets. They are detergent-based and long-lasting - up to 30% longer than competitors.